Steve Smith 'shaken' and 'spaced out' after suffering concussion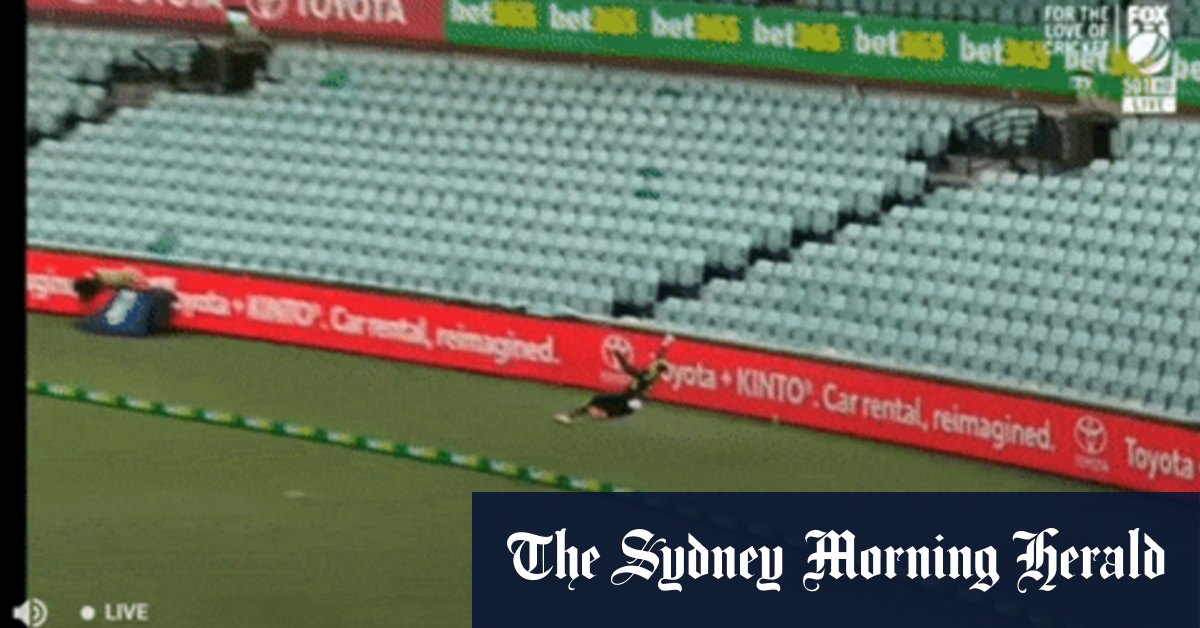 "Thank you all for reaching out. My head is fine but it will be okay," he tweeted.
Cricket Australia remains hopeful Steve Smith will be fit to fly to Pakistan with the Test squad in a fortnight despite suffering his third concussion in three years.
Former Australian team doctor Peter Brukner says Smith should be "completely symptom free" before being allowed to join the team on the flight to Pakistan.
"Flying can exacerbate concussions," Dr. Brukner told the Herald and age. "There is less oxygen and you sit still.
"You hope he would be fine, but every concussion is different and he's had a few now. He will be watched closely as a player who needs to be at 100% to return to play.
Australia flies to Pakistan in two weeks, with the first test due to start on March 4 in Rawalpindi – 18 days after suffering the concussion.
That's the same length he missed in England at the 2019 Ashes after being hit in the head by a short ball from Jofra Archer in the second Test at Lord's and became the first player substituted at a Test for concussion . Smith was then excluded from the third test.
Loading
A year later, Smith suffered another concussion in England when he was hit in the head with a bouncer in training the day before the first of three one-day games and ended up missing the series. 'one week.
Another talented batsman with more serious concussion issues, Will Pucovski, 24, has no plans to retire, according to Cricket Victoria's chief cricket performance manager Shaun Graf.
Pucovski was substituted in Victoria's Sheffield Shield game on Saturday after a volley ball hit him in the head during the warm-up.
It is believed to be the 11th concussion for Pucovski, who made his Test debut against India last summer before suffering a lengthy shoulder injury which delayed his start to the season.
"He's realistic, he understands it's bad and if it continues it can't be good for his long-term health," Graf told SEN on Monday. "He understands that, but being a young boy he still wants to play."