Steve Smith can't wait to hit Pakistan's batting heaven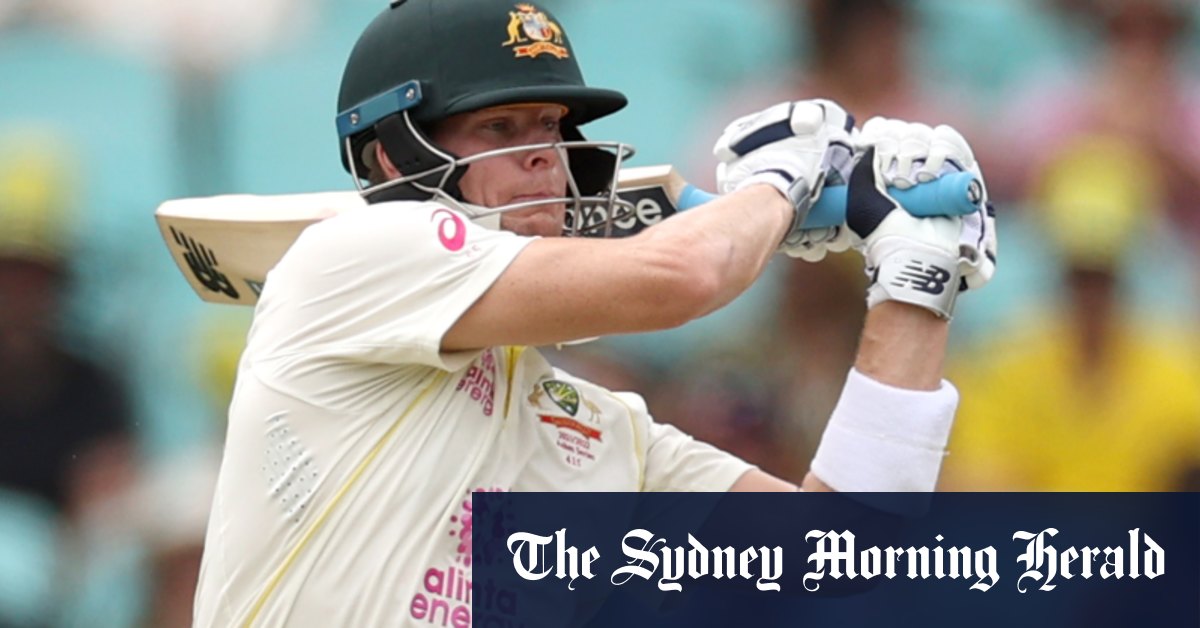 The elephant in the room is Smith's uneven test form. Since the conclusion of the 2019 Ashes series, the Australian number 4 has completed 811 runs from 14 tests – all in Australia – at an average of 36.86.
A century in that time, against India at the SCG in January 2021, made Smith determined to find the form that took him to the top of the ICC Test batting rankings.
Smith said he wasn't worried about his recent run, having scored 244 points at 30.50 in the Ashes home series.
"I feel like I'm in the right place, I hit the ball well. No worries from me," Smith said. "I'm just going about my business as usual, preparing really well, hopefully hitting a number of balls over the next few days and finding a good rhythm before the first test.
Loading
"I love getting started and being able to play a lot of cricket. It's really been a few years, this is our first away tour since the Ashes in 2019, which is hard to fathom.
"We are delighted to play cricket and challenge ourselves in foreign conditions and my performance away from home is something I am proud of, so obviously the last away tour I played very well in the Ashes and I hope to be able to reproduce that in these series. Hopefully a few races in this series.
Loading
Smith faced fast bowling on Tuesday for the first time since suffering a concussion in the T20 series against Sri Lanka.
Although he didn't feel particularly good for several days afterward, Smith was positive about his chances of lining up on Friday.
"The head has progressed really well over the past few days. I feel in a good space," Smith said before practice. "I've done a lot of things where I've had my heart rate up to a good amount
"I had a few good shots in Melbourne before I left… everything should be fine. It is going well. »
Sports weekend expert news, results and analysis sent every Monday. Subscribe to our Sports newsletter.