Russia's war in Ukraine has resulted in 'windfall' gains for Australian companies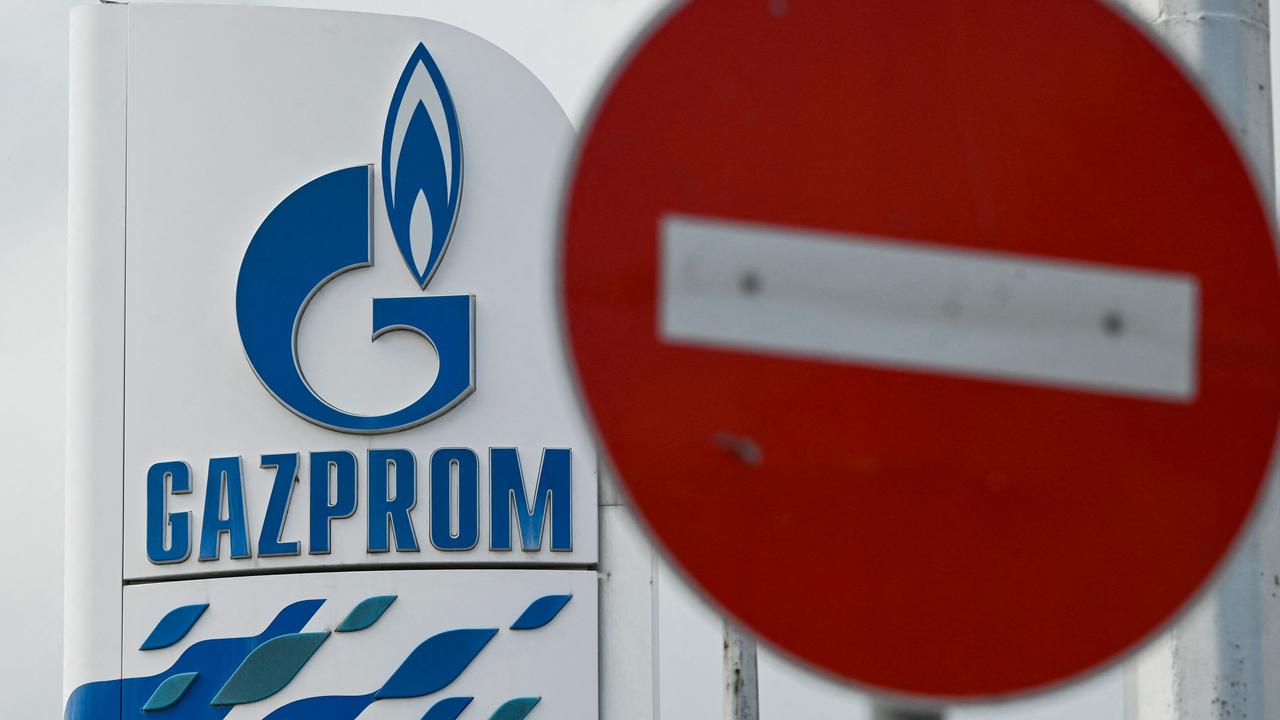 Russia's war in Ukraine has devastated the country and killed thousands – but it has brought huge profits to Australian businesses, according to a new report.
Russia's invasion of Ukraine has resulted in "windfall gains" for Australian mining companies, according to a new report.
Deloitte Access Economics has looked at the war in Ukraine and its implications for Australia's resource industry as part of its Investment Monitor, which analyzes major engineering and commercial construction projects.
Russia is a major energy exporter and sanctions related to its war in Ukraine have led to sharp increases in the prices of iron ore, coal, gas and base metals.
"Russia's invasion of Ukraine has resulted in windfall gains for Australian producers of iron ore, coal, gas and base metals," said Deloitte partner and lead author Stephen Smith.
The report noted that the Reserve Bank of Australia's commodity price measure was now 60% above pre-Covid levels.
"Prices have risen 13% since January under the impact of the Russian invasion of Ukraine," the report said.
The price of iron ore has recovered from a low of US$85 (A$121) per tonne in late 2021 to around US$140 (A$200) per tonne in April 2022, partly because Russia and Ukraine collectively account for approximately 13% of the market. steel trade.
Lockdowns in China as the country continues to cling to its Covid zero policy, have further restricted global steel supply and supply disruptions are also affecting other major iron ore exports such as Brazil.
However, the global supply of iron ore is expected to increase in 2022 and 2023, which could lead to a slowdown in demand.
Russia is also a major producer of coking coal, typically supplying around a third of European, Japanese and South Korean demand. The war saw prices soar to record highs in early 2022.
The report says prices for premium coking coal in Australia peaked at nearly US$700 (A$1,000) a tonne in March.
Meanwhile, the price of thermal coal – which is burned in power plants to generate electricity – has seen similar price increases in 2022.
Strong demand during the Northern Hemisphere winter has pushed prices higher as the war in Ukraine has seen buyers seek to replace the roughly 15% of global supply that usually comes from Russia.
However, the report notes that China's unofficial ban on Australian coal put in place towards the end of 2021 could last another two years, creating challenges for Australian coal miners in the future.
Coal consumption is also trending down around the world and the report notes that Australia's other trading partners – Japan, South Korea and Taiwan – have continued to move towards less intensive forms of electricity generation. in carbon.
Meanwhile, Russian sanctions have forced buyers to look elsewhere for liquefied natural gas (LNG) – including Australia – as Russia produces around two-fifths of all the gas consumed in Europe.
Prices for base metals like nickel, copper and zinc have also risen this year amid war in Ukraine.
While Australian companies are currently reaping the financial benefits, Deloitte does not believe the increased profits will lead to significant investment in the mining industry.
"There is uncertainty about how long prices will remain high and there are additional risks for Australia's more carbon-intensive mining industries," he said.
"This suggests that today's record prices may not be followed by a corresponding increase in investment."
Investment outlook remains positive
Mr Smith said the good news was that the outlook for business investment in Australia was strong.
"The main bright spot is that the economy has recovered faster than expected. This has boosted corporate profits and reduced spare capacity," he said.
"It's a combination that generally leads to increased business investment."
Mr Smith said that as disrupted supply chains return to normal, companies are likely to trigger catch-up investment spending.
"Much of this will go into investment in machinery and equipment, but it is also expected that there will be a boost in non-residential and technical construction," he said.
Mr Smith said miners were looking to boost production as commodity prices were high, airlines were buying new planes and there was record investment in public sector infrastructure.
However, higher borrowing costs for businesses would be a risk and could dampen investment and commodity prices are also expected to fall in 2022.
Pandemic-related tax relief was also set to end in 2023 and the global geopolitical environment was uncertain.
Regardless of these risks, Deloitte expects business investment to grow faster than the overall economy from 2022, before falling in 2023 as pipeline infrastructure investment peaks.
"The war in Ukraine has also prompted a broader rethinking of energy security, particularly in Europe," he said.
"One of the ways to strengthen this security is through renewable energies. This strengthens the business case for further investment in Australia's critical minerals and metals industry.