Indian account offers to stop Australian cricket team's tour of Pakistan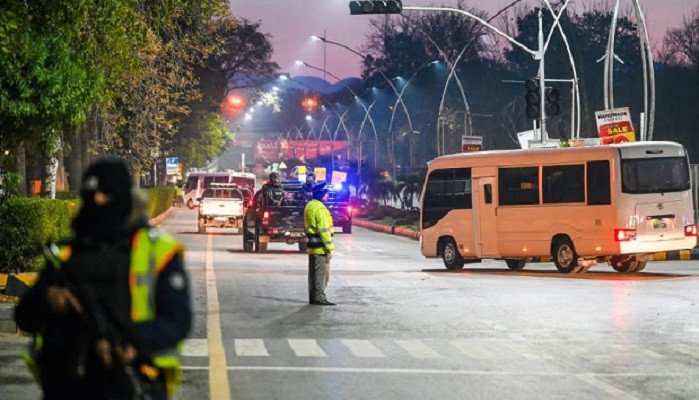 In a bid to stop the Australian cricket team's tour of Pakistan, threatening messages have been sent to family members of an Australian player from an Instagram account based in the Indian state of Gujarat, as stated on Monday.
On February 26, a day before the Australian team landed in Pakistan, a cricketer's family received messages warning them of the serious consequences of playing in Pakistan.
The account jyot.isharma391 has been used to send the messages and is believed to be led by a man named Mridul Tiwari, based in the Indian state of Gujarat, bordering the Pakistani province of Sindh.
Tiwari is working as an Environmental Health and Safety Officer at IMC Limited while his email address is [email protected]
This is not the first time Indian accounts have been used to threaten cricket teams visiting Pakistan.
In September last year, New Zealand canceled their tour and flew out of Pakistan at the eleventh hour for safety reasons. At a press conference afterwards, the information minister said that "fake news was generated by India to derail the tour".
The threatening email was generated using Proton messaging and Pakistan has requested Interpol's assistance for further investigation, Fawad Chaudhry said at the time.
Following the sudden departure of the Kiwis, England had also postponed its visit to Pakistan.
Similarly, West Indies players have also been threatened by India to prevent them from touring Pakistan. WI players had also shared Indian Premier League (IPL) ban threats on social media.
It's pertinent to note that Australia will play three Tests – in Rawalpindi, Karachi and Lahore – straight after a comprehensive Ashes win at home to England.
They will also play three one-day internationals and a T20 to cap off the month-long tour on April 5.
"The tour will take place for the first time in 24 years. This is a historic and significant opportunity for the global growth and health of the game," according to Nick Hockley, CEO of Cricket Australia.