How the creation of Twenty20 revitalized Australian cricket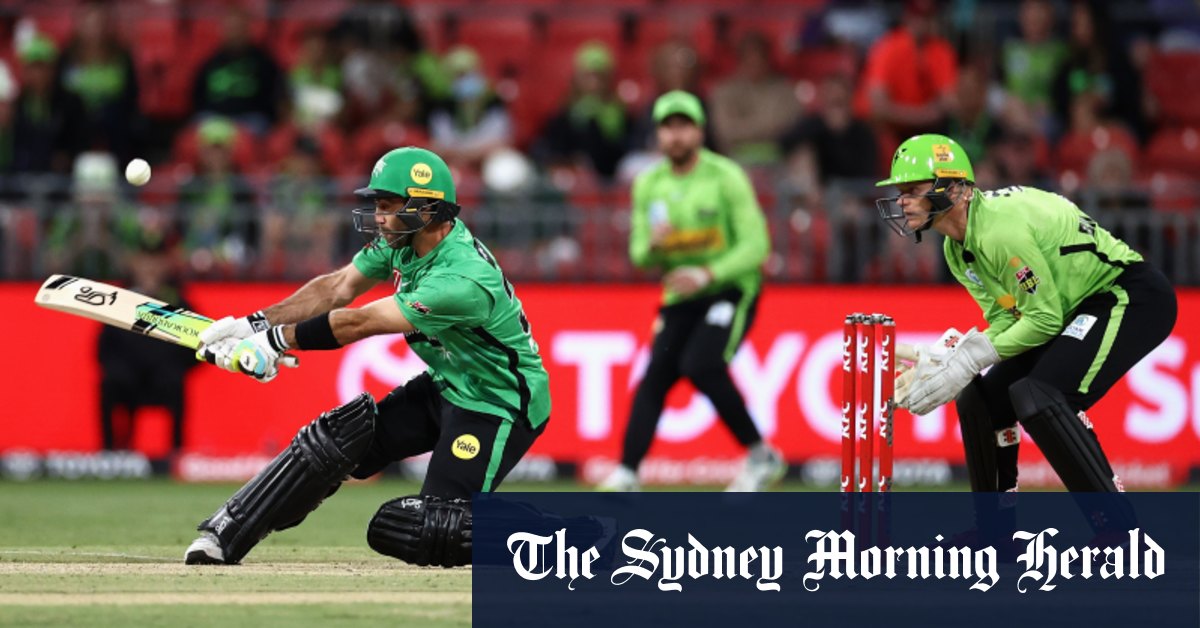 Of course, McCamish wasn't the only one with the insight. New Australia manager Tony Dodemaide, then WACA managing director and fresh off five years at the MCC, has been a staunch defender from day one.
So did former Australian pacer and then Cricket NSW boss David Gilbert. There were many others.
Loading
Everyone had seen or heard of the revolution that Stuart Robertson, Marketing Director of the England and Wales Cricket Board, sparked in 2003.
Robertson and his team roamed England that summer with bright lights, upbeat music and an explosive, colorful new form of cricket. T20 was World Series cricket for the 2000s – and made the game even cooler.
Robertson had three key ideas:
Many people liked cricket, but many didn't
Their feedback was consistent: it was too long and too boring (my sister had been telling me that for decades)
We should come up with something short and exciting instead
T20 was his ingenious solution. Simply put, it was "a day of cricket without the boring bits in the middle" – a direct quote from an interviewee. Although it seems obvious now and then, there was a strong opinion to the contrary. Good to know: Test cricket is the only true form of cricket – so if you don't like it, bad luck!
During this time, ODIs were seen as cash cows, to be milked and not to be eaten.
It was a challenge. Companies that tell their customers they're wrong don't last very long, at least in competitive markets. And there are few markets more competitive than Australian sport. We had to find a way.
Gilbert, Dodemaide and others rocked the cage as the consultants posed some marketing 101s:
You need to give customers what they want
Different customers want different things
So you need a range of formats to meet their needs
Fans will switch from one format to another over time
The modern CA portfolio of testing, ODI and T20 was born. The original six-team state-based Big Bash launched in 2005. The eight-team city-based BBL launched in 2010, with team names and cartoon colors specifically designed to appeal to fans. children. Mike McKenna, CA's former chief operating officer, and his team should salute.
BBL entered its 11th season as a summer nights fixture in homes across the country. Everyone is watching her, including winter sports leaders on (well-deserved) vacation. A generation of children, including mine, never knew a moment without her.
And contrary to fears at the time, it greatly increased the crowds and audiences for Australian Test cricket. Cricket crowds are more than double what they were in 2004 and Test crowds are a multiple of those of the 1980s and 1990s: watch the old highlights packages if you have any doubts.
BBL has been a triumph for sports business strategy and a boon for gaming.
But all modern T20s – the BBL, IPL, PSL, CPL, ICC T20 World Cup and the rest – derive from that English summer of 2003 and Robertson's multi-billion dollar creation.
Robertson should be in the ICC Hall of Fame and revered by cricketers and fans around the world. Hindsight is 20/20, but so was the future, and he saw it first.
Loading
Andrew Jones is CEO of The killer group. He advised Cricket Australia and various state cricket associations on strategy (2004–09), then became CA's first chief executive (2010–12) and CEO of Cricket NSW (2013–19). He has advised the NRL, Network Ten, Racing Victoria, the ICC and Golf Australia (along with numerous corporate clients) on strategy and other key matters. He is currently Director of Victorian Thoroughbred Racing Integrated Media Business (VTRIMB), Thoroughbred Racing Productions (TRP) and Racing.com.
Sports news, results and expert commentary. Subscribe to our Sports newsletter.