Eve d'Embraer receives new eVTOL orders for two Australian companies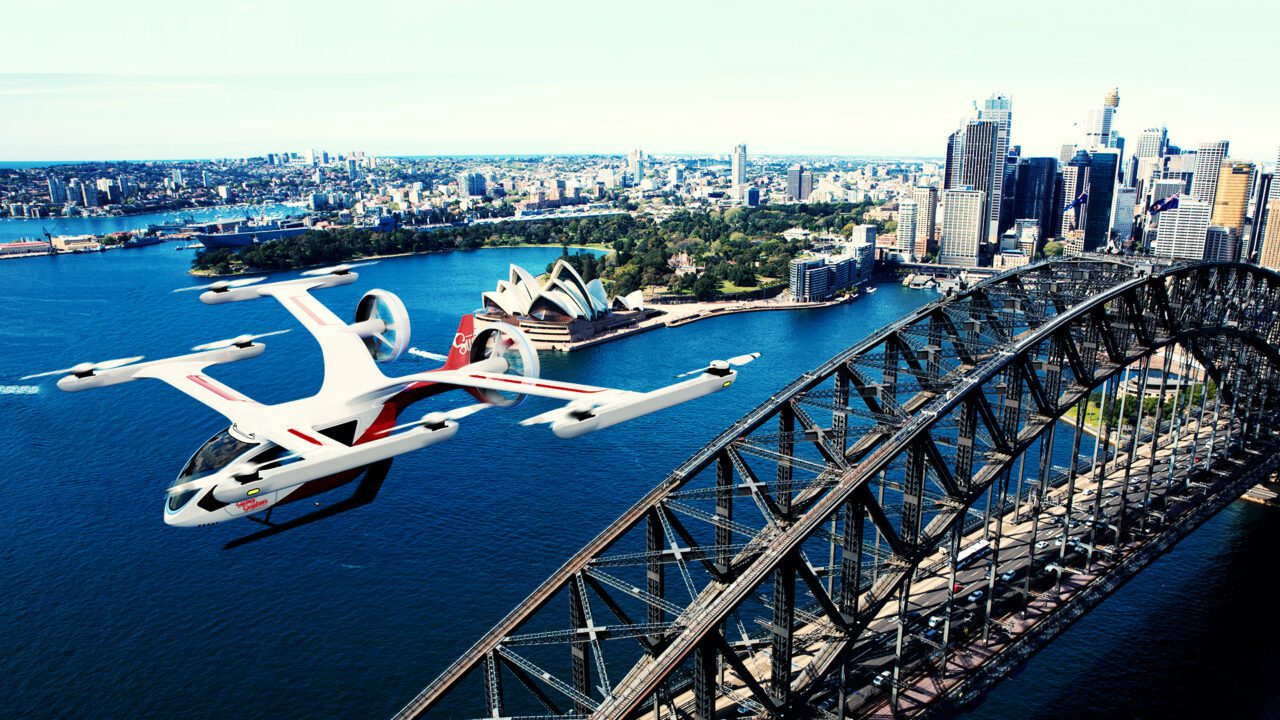 Eve Urban Air Mobility Solutions, an Embraer subsidiary, this week made announcements about two new partnerships. Both companies serve to speed up the use of electric air taxis in Australia. The first partnership is an agreement for showcase 10 of Eve's electric vertical take-off and landing planes (eVTOL) to Queensland, Australia, for operation by luxury helicopter operator Nautilus Aviation. The second partnership is with Sydney Seaplanes, who has already ordered 50 eVTOLs from Eve.
Nautilus Aviation, a division of Morris Group based in northern Australia, will use the new eVTOLs for scenic flights over the Great Barrier Reef and other iconic tourist attractions. The Morris Group intends to achieve net zero emissions by 2030, and starting eVTOL aircraft operations as early as 2026 will help the company meet that goal, according to founder and CEO Chris Morris.
"We believe that economic success and environmental sustainability go hand in hand and aim to strengthen and enrich the environments in which we work. Eve's eVTOL technology will integrate seamlessly into our operations to deliver a range of exciting zero-emission tourism experiences, "said Morris.
In addition to providing its 100% electric VTOL aircraft, the company also contributes to air traffic management, safety standards, training and support with its product line.
On the south-eastern coast of Australia, Sydney Seaplanes has been operating its planes since 2005 as a tourist service out of Sydney Harbor. The company hopes to start all-electric flights as early as 2024 and plans to create Alt Air, a regional zero-emissions airline, sometime in 2022. The order of Eve's eVTOLs will significantly contribute to local tourism sustainability goals and commuter flights. In Sydney.
Aaron Shaw, CEO of Sydney Seaplanes, described the benefits the partnership will bring to Sydney in a press release, saying it will create high-tech, zero-carbon jobs that will support the development of transport and tourism. "Eve's eVTOL technology will integrate seamlessly with our electric amphibious fleet to deliver a range of tourist and commuter travel," said Shaw.
Urban Air Mobility (UAM) operations have growth potential in the Greater Sydney market. Andre Stein, President and CEO of Eve Urban Air Mobility, is confident that the partnership to provide eVTOLs to Sydney seaplanes "will improve travel efficiency to complement existing modes of transportation." Eve will support this new partnership with complete solutions for flight operations, including solutions for air traffic management, maintenance, training and other services.
Although Eve's eVTOL planes were designed for UAM applications, there is a concept of operations study underway in Scandinavia to explore the use of eVTOL in rural areas for freight and passenger transport. The division of Norwegian regional airline Widerøe's air mobility business incubator, Widerøe Zero, is teaming up with Eve to carry out the study, according to a press release last month. Andreas Kollbye Aks, CEO of Widerøe Zero, said: "Our partnership with Eve is part of our plan to accelerate the development of sustainable aviation in Norway. We look forward to the expanded partnership, opening up new opportunities to improve regional connectivity. "