Australian cricket bid farewell to family and friends serving in Townsville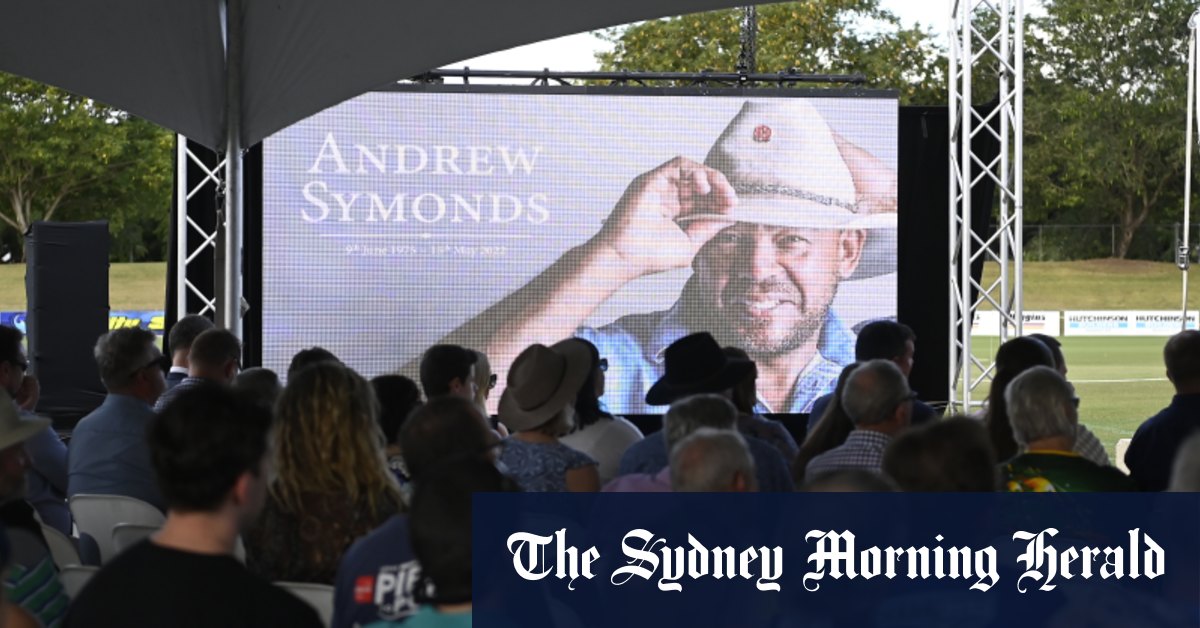 As Australian cricketing royalty joined family and friends to honor Andrew Symonds, Ricky Ponting remembered the larger-than-life versatile player as one who would do anything for his friends.
Tragically killed in a car crash earlier this month, Symonds, affectionately known as 'Roy', bid farewell at a private service in Townsville on Friday ahead of a public memorial at Riverway Stadium.
Ponting, legendary wicketkeepers Adam Gilchrist and Ian Healy, Ashes heroes Mitchell Johnson and Brett Lee and former manager Darren Lehmann were among the cricketing greats joined by Queensland rugby league icons Darren Lockyer and Gorden tallis.
Ponting lamented that Australian cricket had lost so many greats in a relatively short period of time, with Dean Jones, 59, who died less than two years ago, followed by Rod Marsh, 74, Shane Warne, 52 and Symonds, 46, inside three months.
"It's been pretty tough for a lot of us," Ponting said. "The Australian cricket-loving public has gone through quite a difficult time."
The former Australia captain lamented that he never spent enough time with Symonds away from cricket.
"That's the game. The only tragedy with international cricket is that you spend ten months a year with these guys for ten, 12, 15 years and then you finish playing…and you just don't see each other.
"Some of the biggest tragedies and life lessons for me are that I'm not very good with my phone at keeping in touch with people and connecting with people. What's happened over the past few months, I I've definitely learned a lot, and I think we'll take it upon ourselves to make sure we spend more time together because you never know what's coming next.