Australian companies do not follow modern slavery laws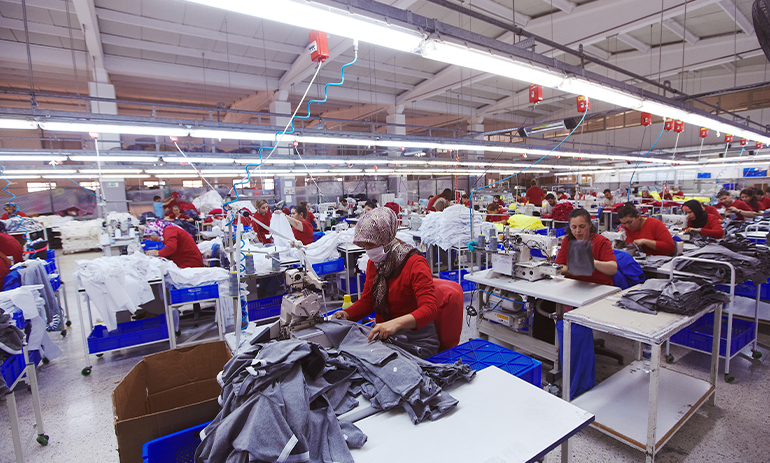 A coalition of human rights organizations calls on the federal government to strengthen Australia's modern slavery laws after the release of a damning new report
A tougher stance is needed on Australian companies deemed non-compliant with the country's modern slavery law, according to a new report.
the Paper promises? Assessing the Early Effects of Australia's Modern Slavery Act report, led by the human rights centerfound that many Australian companies do not identify obvious forced labor risks in their supply chains or take steps to address them.
The report looked at statements submitted to the government's modern slavery register by 102 companies. The reports came from four business sectors with known modern slavery risks, including clothing from China, rubber gloves from Malaysia, seafood from Thailand and fresh produce from Australia.
It found that 77% of companies surveyed failed to meet basic reporting requirements imposed by legislation, 52% failed to identify clear modern slavery risks in their operations or supply chains and only 27% of companies appeared to be taking some form of effective action to address modern slavery risks.
The lowest rated Australian companies included Lite & Easy, Drakes Supermarkets and Clifford Hallam Healthcare, while the best were Woolworths, Coles and Kathmandu.
The declarations companies must submit are a requirement of Australia's modern slavery reporting scheme, introduced as part of the Modern Slavery Act 2018.
The Modern Slavery Act requires companies with annual sales of more than $100 million to submit an annual modern slavery report. The statement should describe modern slavery risks within their operations and supply chain, as well as the steps they are taking to address those risks.
Freya Dinshaw is an attorney at the Human Rights Law Center and, alongside Amy Sinclair, a business and human rights specialist, co-authored the report.
Dinshaw said when the Modern Slavery Act was first introduced it was intended to drive a "race to the top" by companies to tackle modern slavery in global supply chains, however, the Paper Promises report shows that most companies have barely left the starting blocks.
"Many companies have issued statements about modern slavery," she said. "But when you drill down into the details, many aren't even at the point of identifying the most obvious areas of risk in their supply chains, let alone taking meaningful action to address them."
Sinclair added that when researching for the report, they found reporting standards under Australia's modern slavery law were seriously lacking – with three out of four companies assessed simply not complying with the law. .
"Most statements reveal little evidence that companies understand the salient risks present in their operations and supply chains," Sinclair said.
"This new report is important because it not only shows where the gaps are in companies' efforts to tackle modern slavery, but also provides a roadmap for how to close those gaps."
The report's coalition, which alongside the Human Rights Law Center included scholars from RMIT University and the University of Notre Dame, called on the government to take steps to strengthen the regime.
These include the addition of penalties for companies that do not comply with the law, mandatory due diligence requirements, better access to justice for workers and better guidance for companies that source from sectors with high risk.
Dinshaw thinks it is becoming increasingly clear that reports alone are not enough to bring about fundamental change.
"When you talk to a glove worker in Malaysia forced to work around the clock making PPE for the COVID crisis, or a migrant worker on an Australian farm working in terrible conditions, it shows how much he remains still a lot to do," she said.
"If the government is serious about eliminating modern slavery, it needs to strengthen the modern slavery law to make it enforceable and compel companies to take action."
You can read the full report here